Haunted Houses in New Jersey
Warehouses and homes across New Jersey may look like ordinary buildings during most of the year, though when Halloween rolls around, many of them transform into scenes straight out of nightmares. The walls of these attractions are nearly bursting at the seams from the horrors that they contain. Maybe you'll wind up in a laboratory where a mad scientist is creating hellish creatures, the likes of which the world has never seen. Another hallway may lead you to a gruesome setting in which caged zombies are tearing into an innocent victim's flesh. Inside one of New Jersey's most frightening Haunted Houses, there is no telling what your next scream will be in reference to.
---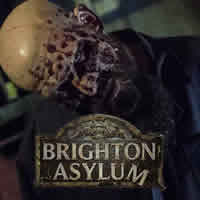 Brighton Asylum
Passaic, NJ
Whether you just visited us last Halloween season, or you haven't set foot through our creaky doors in years, Brighton Asylum boasts the scariest and most interactive haunted houses PERIOD! All custom... Read More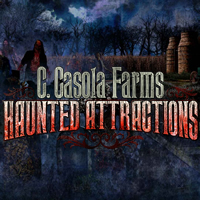 C. Casola Farms
Marlboro, NJ
Featuring 5 Terrifying Attractions!... Read More
---
---
New Jersey may be relatively small, but 8,700+ square miles still leave a tremendous amount to explore. As there seems to be a haunted attraction on nearly every corner, navigating your way to all of the ones you want to experience this Halloween can be quite the challenge. Utilize HauntedNewJersey.com's map to find haunts in your area and to discover new ones across the state's towns and cities.