Trails in New Jersey
Winding through ghost towns and cemeteries, New Jersey's best Haunted Trails offer up blood-chilling thrills in a variety of locations. From sightings of the supernatural and other unexplained phenomena, to blood-thirsty vampires and unstoppable maniacs, the only advice that one can provide regarding New Jersey's Haunted Trails is to expect the unexpected. Additionally, as the darkness can hide any number of things that will send shivers down your spine, not all of the worst things out on that trail will be visible to you. Just keep on walking and don't look back, for you probably don't want to see what's following you...
---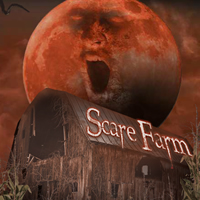 Scare Farm
Hillsborough, NJ
Scare Farm will have all new terrifying attractions for you year after year!... Read More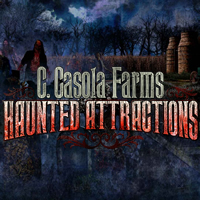 C. Casola Farms
Marlboro, NJ
Featuring 5 Terrifying Attractions!... Read More
---
---
New Jersey may be relatively small, but 8,700+ square miles still leave a tremendous amount to explore. As there seems to be a haunted attraction on nearly every corner, navigating your way to all of the ones you want to experience this Halloween can be quite the challenge. Utilize HauntedNewJersey.com's map to find haunts in your area and to discover new ones across the state's towns and cities.